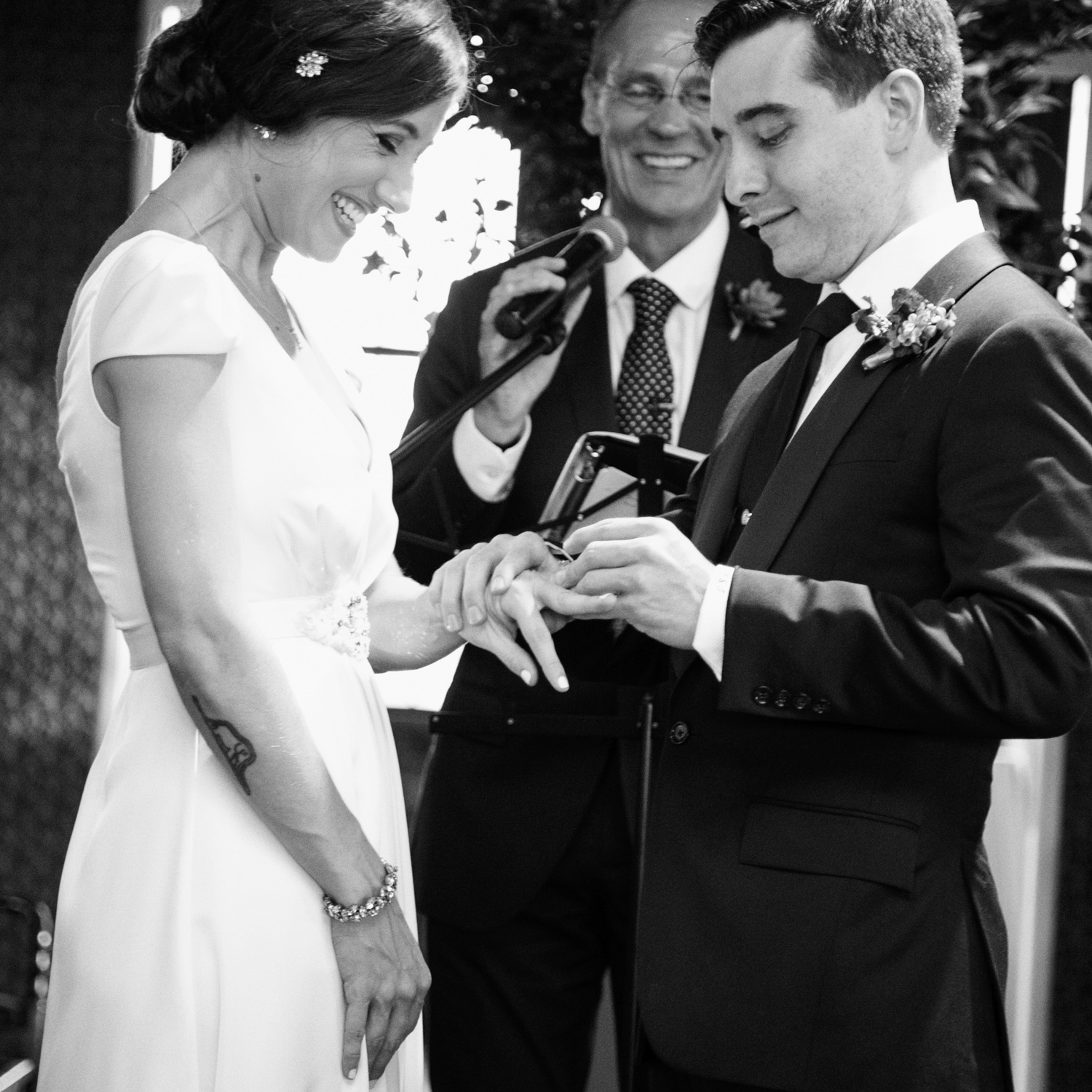 "Where do I start with Heather? She was such an absolute joy to work with, and she did a beautiful job capturing our wedding day, as well as our engagement photos. I wanted something that would be timeless and not overly posed. She really listened to exactly what we wanted and captured all of the best moments from the wedding. Even in the posed shots with the wedding party she managed to capture candid moments, which is exactly what we wanted. All of the photos came out beautifully and everyone looks so natural and happy. She worked with one assistant and the two of them somehow managed to be everywhere without being intrusive or noticeable. Every time I thought "this should be captured" I would turn around and realize she or her assistant had been there all along. Aside from being a complete professional with immense talent, Heather is just a lovely person all around. She is fun, warm and makes you feel comfortable and right at home the moment you meet her. I can't recommend her highly enough."
"Everything about Heather's images were perfect, catching all our friends' & family members' personalities, enthusiasm & love. Her talent shines through in every shot. An artist with an edge, Heather's images will transport you to that incredible day & you'll feel like the coolest couple on the planet!!"
"Heather Phelps-Lipton is the best! She made me feel like my groom and I were the center of the universe :) I recommend Heather Phelps-Lipton without reservation."
"My wedding was several years back now, but I still find myself short of breath when one of Heather's photos pop up on my screen saver. The night was the best of my life, and Heather's photos make it seem so alive and vibrant as if it happened last night. Her artistic eye is one of the most talented I have ever known. She captured the essence, the truth, the absolute beauty of the night, and that goes beyond professionalism. It's pure art. I feel so lucky to have had Heather there to document this wonderful moment in our life. You will too."
"My wife and I had a small wedding in Cape Cod where Heather captured every magical moment of this intimate event without disrupting the atmosphere. The photographs that she took perfectly express our excitement, love and spirit of that weekend. She listened to our requests and gave us a wonderful mix of candid photos with a few planned family shots – all now framed around our house. Back in the city, Heather photographed our reception party in a large venue with several guests. She has an artistic eye for composition and a real talent for documenting moments and creating images that are both beautiful and evocative. I would highly recommend Heather for any event. She is a delight to work with, put us immediately at ease and gave us photographs that we will treasure always."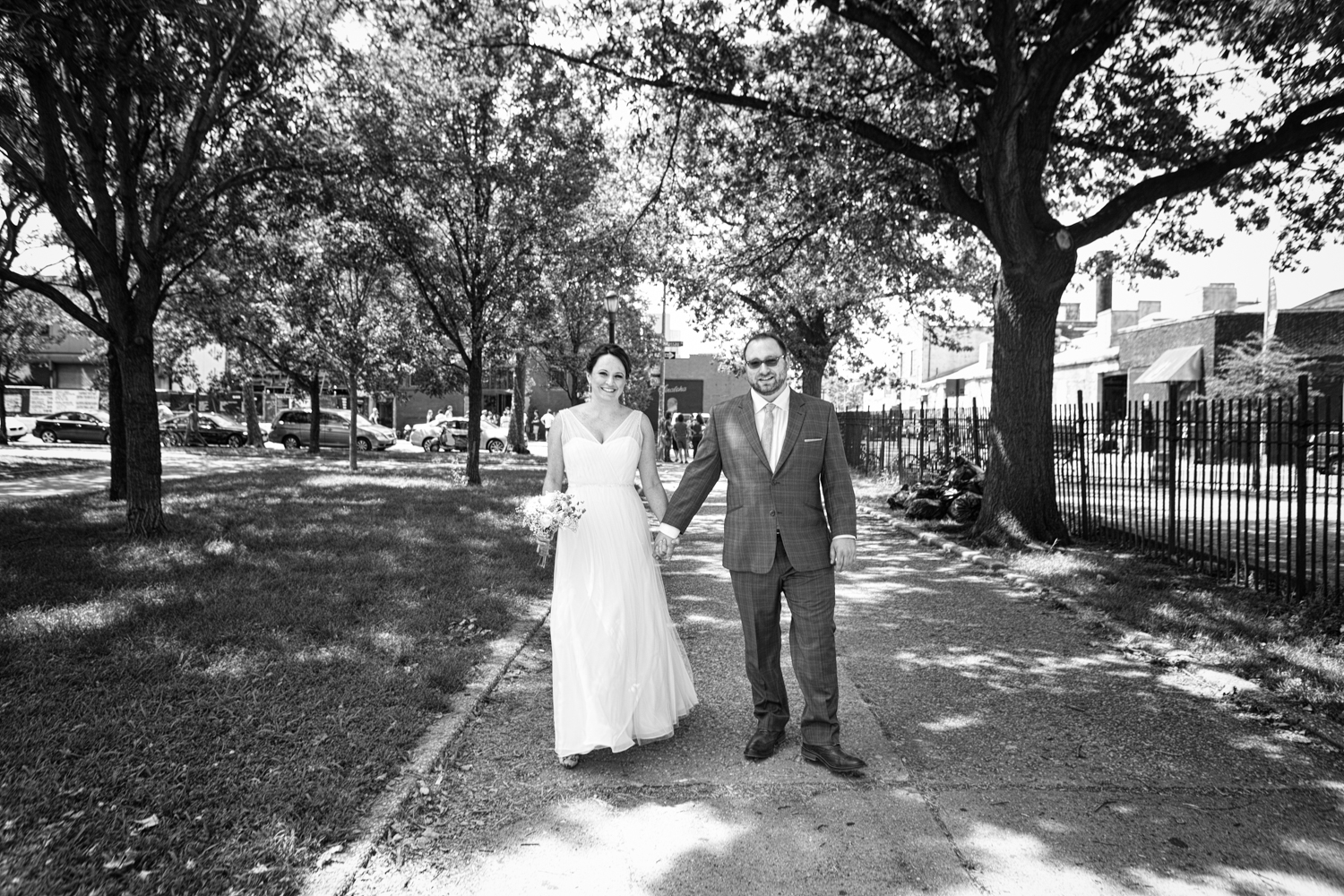 "Heather did a fabulous job and was a joy to work with from consultation to post-wedding. She captured the spirit of the day and amazing personality shots of our friends and family. Highly recommend!!"
"fantastic at candids. fun and easy to work with."
"Heather provided a wonderful and relaxing experience for our big day. We didn't want anything too traditional (or too stressful) and she was perfect in helping us achieve what we were going for. The wedding book she created captured all of the different emotions and reactions of ourselves and our guests. I treasure it dearly. My friends liked what she did so much that they used her for their wedding, and they too had a great experience."
"When I got married I wanted 3 things...an amazing dress, great food, and awesome pictures! All my dreams came true but none more so that the amazing photos from Heather! Having being a bridesmaid 17 times, "I have been in many a wedding photo and I never really liked the traditional wedding photos with overly posed, stuffy pictures. Having seen Heather's work elsewhere I was drawn to her artistic ability to capture beautiful candid moments. Even the photos that were posed (to please the family) were so amazing. Heather has such a great eye and can capture the most precious moments that you never want to forget."
"Heather seemed to have a sixth sense for where the action was at every moment, capturing everything from intimate shots at home as the bridal party dressed, more traditional posed shots of our wedding party, lovely images of the flowers and food, as well as dynamic and unexpected moments between guests. Heather truly went the extra mile to capture the magic of our wedding. Heather and her camera blended beautifully into every part of our wedding. We barely registered that she was there as a photographer until we later saw the proofs of the photographs, which absolutely blew us away. The photographs are jaw-droppingly beautiful, personal, and absolutely unique. I trust Heather completely and cannot recommend her highly enough!"
"Flexibility? How about traveling from NYC to Austin, Texas, to shoot a wedding at 9:00 am on a Sunday morning in 90 degree heat? Heather was bright, shiny, unobtrusive (and probably sweaty, though I can't say for sure) throughout our big day, and we received our images in a very timely fashion. In addition to which, Heather was kind enough to shoot a honeymoon portrait for us when we passed through NYC a couple of weeks later. We definitely recommend..."
"Heather was simply amazing. On the day of the wedding she was gracious and generous, and the photos are fantastic. They perfectly express the personality and joy of our wedding day, of us, of our dog (!) and our friends."
"When I first saw our wedding photos, I was speechless… There was motion, humor, light, joy and delicate honesty."